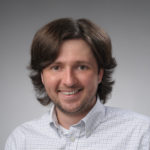 Jack Wilson is a Ph.D. Candidate in the Cognition, Brain, and Behavior area of the Department of Psychology at Syracuse University.  His research focuses on mathematical models of long-term human episodic memory and the processes by which we recall things we have experienced.  Jack currently holds Bachelors of Science in Biology and Psychology from the College of Charleston and a Master of Science in Experimental Psychology from SU.  Prior to becoming President, Jack served as a Senator for his academic program and on the Employment Issues Committee, as well as the Events Committee Chair and area representative for the Psychology Action Committee RSO.
VP Internal Affairs | Nick Mason (email)
N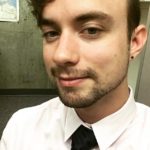 ick Mason (he/him) is a Ph.D student in the Department of History. His primary area of study is Chinese immigration to the United States in the nineteenth century. Nick's current research focuses on anti-immigrant mob violence, including organized nativism, racism, and lynching. Nick has served as a teaching assistant to numerous undergraduate history courses, including America to 1865 (HST 101), Crime and Society in U.S. History, Early Modern Europe, and Modern China. Previously, he has performed archival research in California and studied Mandarin Chinese in Shanghai, China. Prior to becoming GSO Internal Vice President, Nick has served as an Academic Program Senator, a member of the GSO Finance Committee, Faculty Advisor for the SU Anime Club, and in numerous History Graduate Student Organization elected positions. Nick holds a B.A. in History from Rowan University. He loves cats and his favorite foods are sushi and pizza.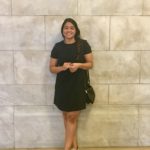 Sweta Roy is a Ph.D. student in Bioengineering in the Department of Biomedical and Chemical Engineering where she is investigating the complex microbial systems associated with many medical challenges but still poorly understood. Originally from Queens, New York, she holds a Bachelor of Engineering in Biomedical Engineering from Stony Brook University and a Master of Engineering in Biomedical Engineering from Cornell University. Prior to becoming VP External Affairs, Sweta served as a member of the Outreach Committee. She is looking forward to continue her role and involvement with the GSO.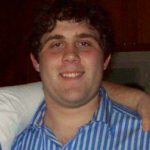 Josh Fenton is a third year Ph.D. student in the Mathematics Department where he studies Combinatorics and Graph Theory. Originally from Chicago, he has a Masters in Graph Theory from the University of Kansas and a Bachelors in Math from Michigan State University. Josh served as a Senator in the GSO before becoming Comptroller this year.
Recording Secretary | Taylor Sanders (email)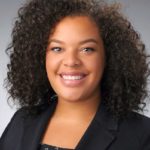 Taylor Sanders is a second-year Masters in Higher Education student in the School of Education. Born and raised in Liverpool, NY she is no stranger to Syracuse. She earned a BS in Media Management with a minor in Spanish from St. John Fisher College in 2017, a small college in Rochester, NY. Outside of the GSO, she is a Graduate Assistant in the Office of Student Activities where she works with Registered Student Organizations and various on-campus leadership initiatives. This year, she is serving on the GSO Travel Grant Committee and is both GSO and University Senator.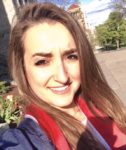 Yousr Dhaouadi is a first year PhD student in Chemical Engineering in the Department of Biomedical and Chemical Engineering. Her research focuses on the study of bacterial antibiotic resistance. Yousr is an international student from Tunisia who received her bachelor's degree in Chemical Engineering from Syracuse University in 2017. Yousr served on three different executive boards in the role of Finance during her undergraduate career, and is excited to bring this experience to the graduate level!