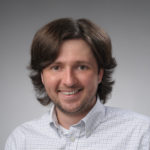 Jack Wilson is a Ph.D. Candidate in the Cognition, Brain, and Behavior area of the Department of Psychology at Syracuse University.  His research focuses on mathematical models of long-term human episodic memory and the processes by which we recall things we have experienced.  Jack currently holds Bachelors of Science in Biology and Psychology from the College of Charleston and a Master of Science in Experimental Psychology from SU.  Prior to becoming President, Jack served as a Senator for his academic program and on the Employment Issues Committee, as well as the Events Committee Chair and area representative for the Psychology Action Committee RSO.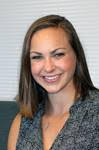 Rikki Sargent is a Ph.D. student in Social Psychology with research interests in implicit biases and group behavior. Prior to joining the GSO Executive Board, Rikki served as the Academic Program Senator for Social Psychology at SU. She is excited about the opportunity to get more involved with the GSO and to help the organization run smoothly and efficiently. Rikki is originally from Olney, MD, and she received her undergraduate degree from Shippensburg University in Shippensburg, PA.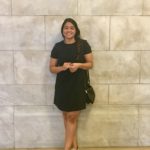 Sweta Roy is a Ph.D. student in Bioengineering in the Department of Biomedical and Chemical Engineering where she is investigating the complex microbial systems associated with many medical challenges but still poorly understood. Originally from Queens, New York, she holds a Bachelor of Engineering in Biomedical Engineering from Stony Brook University and a Master of Engineering in Biomedical Engineering from Cornell University. Prior to becoming VP External Affairs, Sweta served as a member of the Outreach Committee. She is looking forward to her new role and continuing her involvement with the GSO.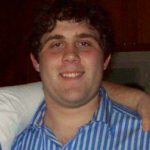 Josh Fenton is a third year Ph.D. student in the Mathematics Department where he studies Combinatorics and Graph Theory. Originally from Chicago, he has a Masters in Graph Theory from the University of Kansas and a Bachelors in Math from Michigan State University. Josh served as a Senator in the GSO before becoming Comptroller this year.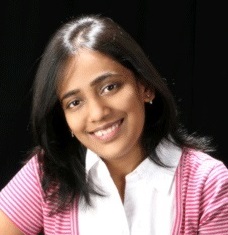 Sakshi Sinha is a graduate student in Information Management program at the School of Information Studies, Syracuse University. Sakshi has done her under-graduation from Vellore Institute of Technology, Vellore, India. She has a prior work experience of three years in the healthcare domain. Sakshi is a very enthusiastic person and likes to interact with different people and make new friends. She wants to help bring a change in the life of graduate students at Syracuse University. As the GSO Recording Secretary Sakshi is dedicated towards her job and is excited to perform her task and help GSO achieving its goals.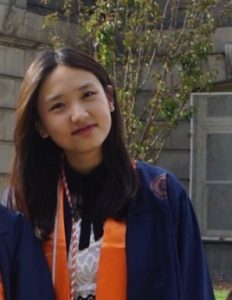 Zhaowei Jiang is pursuing a Master of Science in Chemical Engineering in the Department of Biomedical and Chemical Engineering. Originally from Greenwich, Connecticut; she graduated with B.S. degree in Biochemistry from Syracuse University College of Arts and Sciences.