Health Insurance Options
The GSO would like to encourage graduate students to review their health insurance options to identify the coverage that will best meet your needs, as well as comply with Syracuse University's Student Health Insurance Requirement Policy. Even if your current health insurance plan coverage will end soon, mid-summer, or in August, please take the time to examine your options for next year and reach out to administrators with your questions ahead of the deadlines.
All full-time, matriculated students are eligible for the Aetna Student Health Insurance Plan. Please visit healthinsurance.syr.edu for more information.
Graduate students with a University appointment as a graduate, teaching, or research assistant (GA/TA/RA) working 10 hours or more per week are also eligible to enroll in Syracuse University's employee health benefits plan through POMCO. Click here to visit the relevant page with this information on the new health insurance website, and click here to visit the benefits page on the Human Resources website.
The GSO remains involved in ongoing work on health insurance options for graduate students at SU. Please contact Can Aslan, outgoing GSO President and incoming Vice President of Internal Affairs, with questions or concerns regarding our ongoing efforts in the Student Health Insurance Committee and Graduate Employee Benefits Working Group.
Please note that the GSO cannot comment on health insurance plan benefits (plan details, coverage, value, etc.) or recommend any options. You can contact the Student Health Insurance Office about the Aetna Student Health Insurance Plan or Human Resources to inquire about POMCO.
Please do not hesitate to reach out to us with any other questions or concerns.
We wish you a great summer!
We have moved!
The new GSO office is now located at 303 Lyman Hall. Please check the calendar below for our office hours. As always, please do not hesitate to e-mail us for an appointment if you cannot make it to our office hours.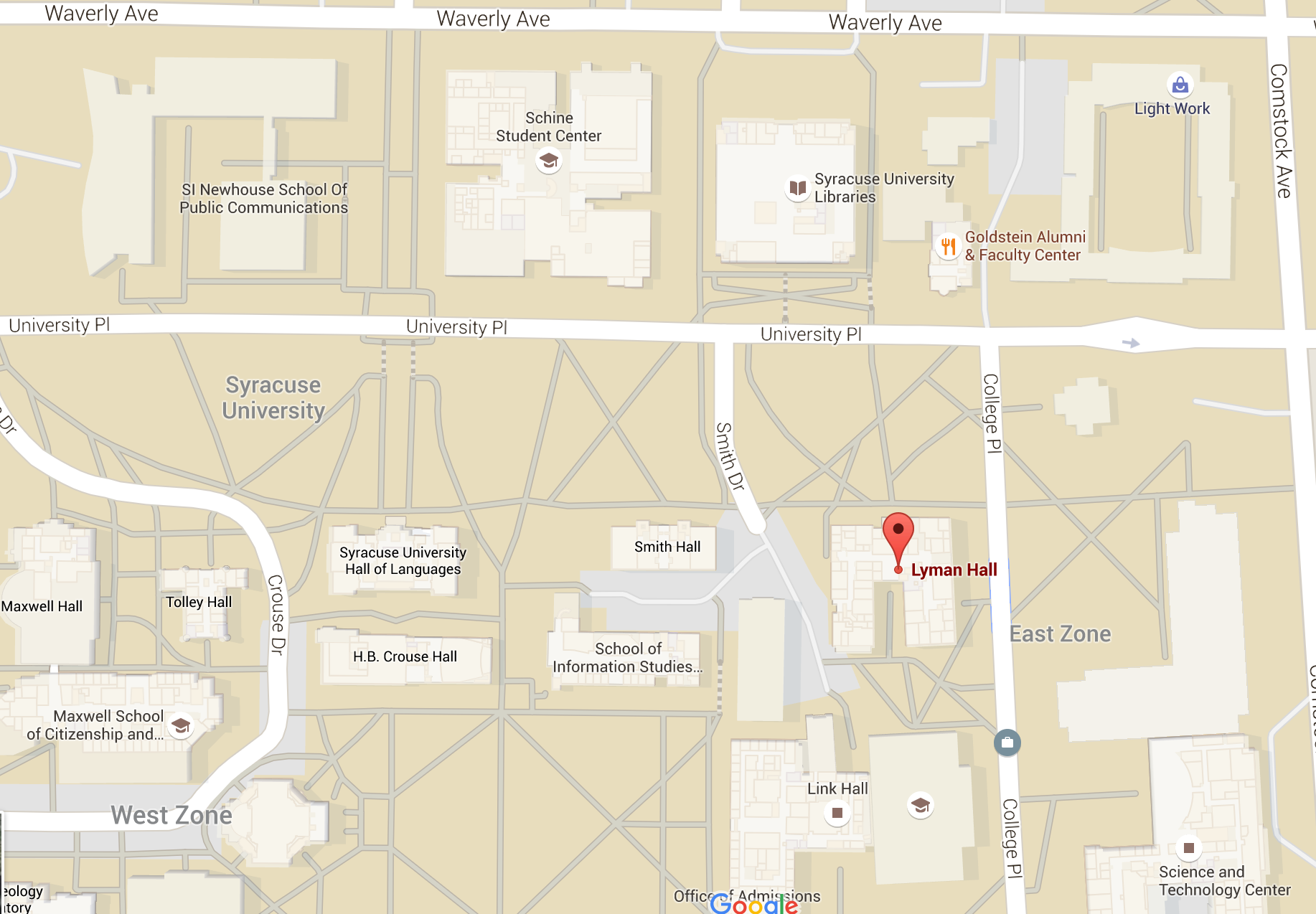 ---
If you are a graduate student, the GSO is your recognized voice at SU.
Please take a look at the many benefits and services provided to you through the GSO and feel free to contact us with any questions.
The GSO is committed to maintaining Syracuse University as a first-rate institution for graduate education in all aspects of graduate student life.
---
Calendar of Events / Office Hours
If you would like to add your event to our calendar, please email us two weeks in advance.